X Rocker Game Chairs are coming?!
Anime Detour has been graciously granted 3 X-Rocker game chairs this year to pass on to you!
X Rocker Gaming chairs combine the great visual experience you are having with built in surround sound and a comfortable seat!
During the convention there will be a few different ways to get one! One chair will be available in our Charity Auction, the others you'll have to check in with our gaming and volunteer departments to find out!
Happy Guest News!
While we were very sad to see Christopher and Rachel go for this year when one door closes another opens! This afternoon we are happy to announce that we will be joined by Kaiji Tang!
An avid lover of gaming and all things food related, Kaiji Tang has been working as a voice actor in Los Angeles CA since 2007.

In the world of video games, he has done such roles as Odin/Narcian ( Fire Emblem Heroes ), Faust ( Guilty Gear Xrd -SIGN- ), Munehisa Iwai ( Persona 5 ) Yamato Hotsuin ( Shin Megami Tensei: Devil Survivor 2 Record Breaker ), Dr. Qada ( Bravely Default ), Owain ( Fire Emblem: Awakening ), Wingul ( Tales of Xillia ), Jann Lee ( Dead or Alive 5 ), Lee Chaolan/Violet ( Tekken Tag Tournament 2 ), Yasuhiro Hagakure ( Danganronpa: Trigger Happy Havoc ), Fang ( Fairy Fencer F ), Sima Zhao ( Dynasty Warriors ), Kenshiro ( Fist of the North Star: Ken's Rage ) and others including roles in Bioshock Infinite, Lightning Returns: Final Fantasy XIII, Resident Evil 6 and Batman: Arkham Origins.

When it comes to Anime, you can hear him as Guts ( Berserk 2016 ), Vegeta ( Dragon Ball Super, Toonami Asia ), Archer ( Fate/Stay Night: Unlimited Blade Works ) Tsumugu Kinagase ( Kill La Kill ), Koichi Kizakura ( Danganronpa 3: End of Hope's Peak Highschool ), Kouen Ren ( Magi ), Schmidt ( Sword Art Online ), "Big G" ( Doraemon ), Akifusa Keikain ( Nura: Rise of the Yokai Clan ), Shiro Takamachi/Graf Eisen ( Magical Girl Lyrical Nanoha ), Colbert/Derflinger ( Familiar of Zero ) and other roles in titles such as Melancholy of Haruhi Suzumiya, Accel World, Monster, Squid Girl and Karas to name a few.
We hope you are excited! Less than two weeks to go!
Sad Guest News
Due to some very last minute and unforeseen circumstances beyond anyone's control it is with great regret that Christopher Bevins and Rachel Robinson are unable to attend Anime Detour this year.
We are all saddened by this but we will see both of them in the near future at an upcoming Anime Detour.
The Programming Grid is ready!
You've been asking for weeks and its finally here!
As of today the programming grid and program book are up and ready!!!
These can both be found here:http://animedetour.com/sched
We hope you are just as excited as we are!
Just over 2 weeks to go!
Pre-Registration is closed but it isn't the end of the line!
Pre-Registration closed at midnight last night and we would like to thank you for the great ride we have all had so far this year. If you did not register in time not all hope is lost! This year we will have at the door registrations available. The cost is higher at $100, and the last time we had at the door available we sold out in an hour because we physically could not process registrations any faster. So if you need to register at the door we recommend coming early!
We are only 25 days away from opening! We hope you are all just as excited as we are!
Just 12 Hours Left!
Have you been letting things slide since we haven't sold out yet? Did you make sure to tell your friends? THERE ARE LESS THAN 12 HOURS LEFT TO REGISTER FOR ANIME DETOUR 2017!!! While we will most likely have a few registrations left at the door it's at twice the price and they do go fast.
Call your friends! Make sure your crew is registered so no one misses out! There's no time left to delay!
Registration Reminder!
Morning Everyone!
From now till March 12th 2017, badges are still $50.00 but after March 12, the only way to get a badge is at the door, with a price of $100.00.
If you are thinking of going, this is your chance to save money now. It's going to be a fun year, we can't wait to see you at the con!

King of Fighters XIV Tournament at Anime Detour 2017 Officially Supported!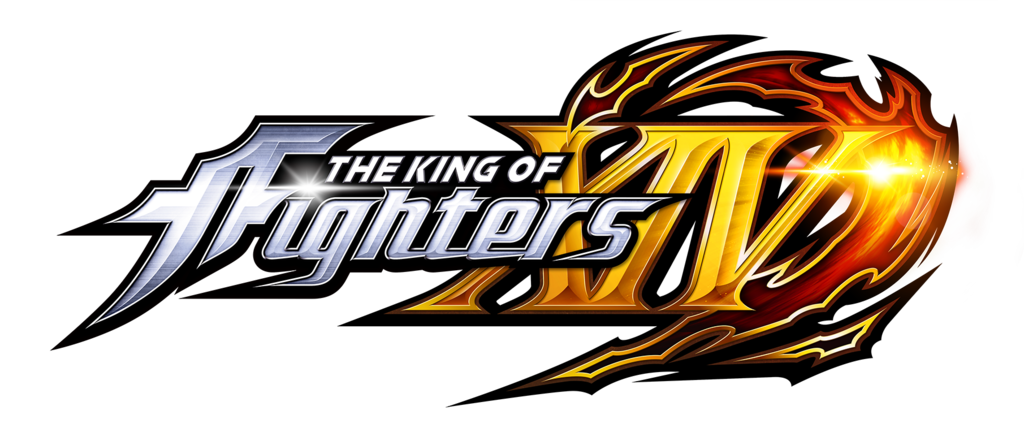 We would like to thank our new friends at the KOF XIV e-Sports Support Program Bureau and the SNK e-sports Support Program for their official support!
Antonov has declared the the Anime Detour 2017 King of Fighters XIV Tournament will be OPEN on Saturday, April 8 at 3pm in the Video Gaming Area.
We will have offical merchandise provided by SNK! Sign up early, Over and out!
Cosplay Crunch Time!
With less than two months until the convention now is a great time to review our costume, prop, and weapons policies. Will Asuna's sword get through? Are Dante's guns approved? Is Ashitaka's bow ready for walking the floor? Or will you be sent back to your room or vehicle to stash a prop that shall not pass.
Our policy can be found here. The only updates to this policy made in the last 7 years have been wording, we have not added anything new during this time. IF YOU ARE UNSURE ABOUT SOMETHING AFTER READING THE POLICY PLEASE ASK. We don't want you to get to the convention and then be super sad because the prop you worked super hard on is not allowed.
One Month until Pre-Registration closes!
Afternoon Everyone!
We'd like to make a brief interruption to your regularly scheduled day as a reminder that we are just a month away from registration closing! Registration will be closing at midnight on March 12th if we do not fill up before then. If your friends haven't registered yet remind them now! If any registrations are left at the door it will have a cost of 100 dollars.
Its a great time register!
Another Guest of Honor!
Two Guests of Honor announced in less than a week! Today we would like to announce Geoff Thew, of the Youtube channel Mother's Basement. He has made a name for himself picking apart the little details in Anime. From the way that editing and cinematography affect the tone and meaning of a scene, to the multitude of references hidden in your favourite anime intros, he draws on his film school background to highlight the craft and effort that goes into making the shows you love.
ULTRA SPECIAL GUEST ANNOUNCEMENT!!! Project BECK!
Welcoming Project BECK!
American Pop Punk band The Cheyenne Line, Youtube musician Kid Yuki, and long time friend and bassist Houston all shared one thing in common; They LOVED Beck:Mongolian Chop Squad. So, after years of traveling from state to state attending conventions as fans, these guys decided to combine their talents. With the help of voice actor Greg Ayres, and nerdcore rapper Doctor Awkward they formed a band to perform their favorite songs from Beck:Mongolian Chop Squad. Originally meant to be a one performance only project, they were thrilled to find out that so many others wanted to share in the experience as well. Join the band for their first midwest performance full of loud rock music, adrenaline, and celebration of an anime that was made to Hit in The U.S.A.!
Tomorrow! Outpost Anime!

Counting the days until Anime Detour? Escape the long, cold months between now and the convention by joining us at ATC's 3rd-annual winter festival! It's open to all, family-friendly, and free. Invite your friends and help spread the word!

Here are some of the activities we have planned:

- Craft workshops
- Cosplay contests
- Photo sessions
- Anime screenings
- Video gaming
- Tabletop games
- Group games
- Door prizes

The best part is, admission is FREE! Donations are welcome, and there will be snacks available for sale, but there is no charge to attend the event. Brave the frozen tundra and join us at the Outpost!

Saturday, January 28
1:00 PM - 9:00 PM
Geek Partnership Society
Waterbury Building Suite 106/107
1121 Jackson St NE
Minneapolis, MN 55413
Enter through door C, on the parking lot side (facing Central Ave).

Meeting Reminder
Afternoon Everyone!
Please keep us in mind for planning your day tomorrow! This is your friendly reminder that tomorrow at 1 pm we will be having our large open staff meeting complete with presentations on who each department is run by and what that department does. If you have been thinking about joining or just want to know more about how things are run this is a great place to start. We will be meeting at the Geek Partnership Society at 1121 NE Jackson St, Suite 106, Minneapolis, MN, 55413.
We hope to see you there!
Ways to Get Involved
Anime Detour every year is run by a big group of volunteers. We are always open and ready for more people to join. This upcoming Sunday, January the 22nd, every department will be making a short presentation on what they do. This is a great time to come and see where you would like to help! Our meeting will be held at 1pm at the Geek Partnership Society, 1121 NE Jackson St, Suite 106, Minneapolis, MN, 55413. It will also be followed with snacks!
Prev
Next